Am I ironing my perler beads wrong, or is it just the iron/beads I'm using??? Any tips for ironing?
jamboscrimblo 1/21/2023 01:45 pm 791
What the title says. Whenever I make things out of perler beads, I can never get them to look right! Some of the beads look like they are supposed to, but others look just melted rather than fused. Sometimes they warp & get giant holes in the middle, or have weird gaps in between two beads that are next to it other.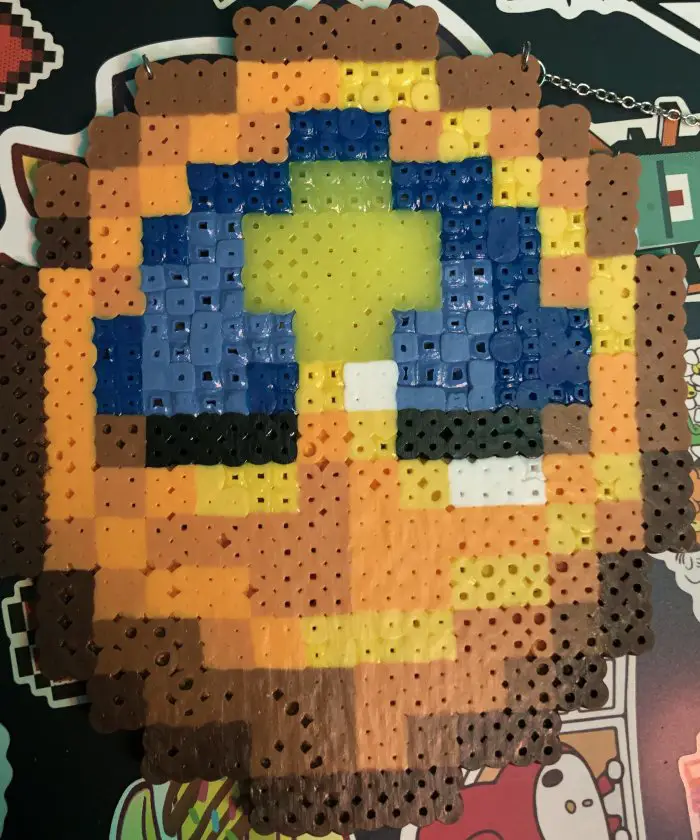 Here is an example. Some of the beads look like they melted normally, either having just small holes in the middle or being completely flat, while others got larger holes, warped, melted down further than neighboring beads, etc. I use a mix of newer beads & older beads, which I was worried might be an issue, but I still have these problems when I use only new beads from the same new pack??

I've tried multiple things, like ironing directly on the board, doing the tape method, poking holes in the tape, using different heat settings, but I keep getting very similar results every time. The iron model I'm using is Black & Decker Quick N' East X315. I just now learned you are supposed to put water in it for steam (oops), but I'm not sure if that could be what's making it look weird because I've heard multiple people say not to use steam?? I usually iron on the medium setting used for polyester.
If you have any ideas on why I'm running into issues, please let me know in the comments!! I would very much appreciate it

9 Replies