Help! What are these called?
Phosfate 3/21/2023 10:19 am 266
Hi! You see the little teeny beads in the bracelet on the right? The ones between the smilies and in threes between the sets of six ponies?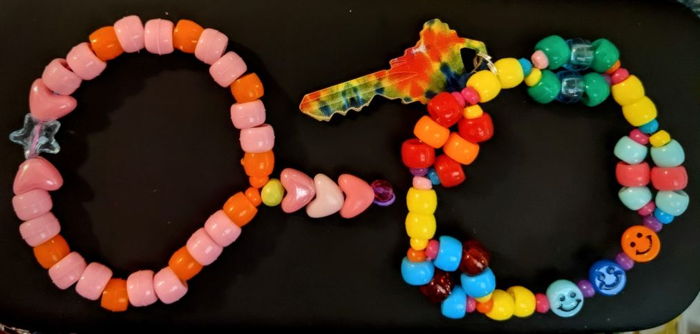 Okay. I got these in a friendship bracelet kit from the Target dollar section back around Christmas, along with a bunch of other stuff of varying amounts of usefulness. (Half the kit went to the orphanage in the break room because somebody's kids will want them.)
Anyway, what are these called? They're not those little glass seed beads that come in a tube. They're thicker than clay beads but not as wide. If I feed "plastic beads" into shop search boxes I just get ponies. What search terms do I need to find more?
2 Replies