I have tried doing this from the picture, FAIL!
JJWikked 5/4/2016 01:03 pm 630
Hi guys.
So I'm trying to make this bracelet here,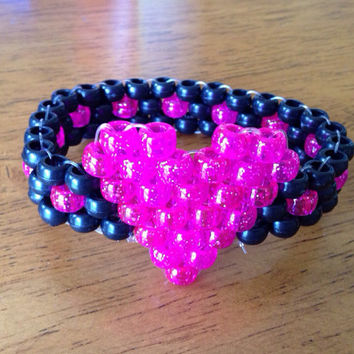 but I think I have bitten off more Kandi than I can chew. It's only my third Kandi ever and I think my success at the S3rl tie got me overconfident. I have the band part down, but the heart is KILLING me. Can anyone help me out??

1 Replies