Add social media icons to your profile!
Crumpet 6/1/2015 10:19 am 668
I just added a feature so that you can add icons to your profile which link to your Instagram, Facebook, Etsy etc.
Here's a preview of what they look like: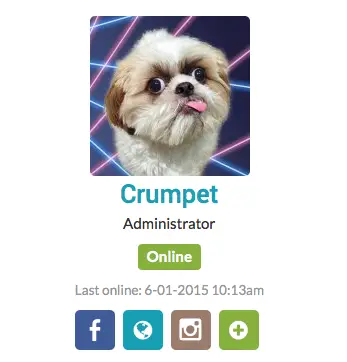 To add your own, go to your Edit Profile page.

Let me know if you have any problems or if there's another icon you'd like to see built in.

0 Replies